Ready, Set, Discovery!
At the Children's Discovery Museum our mission is to promote lifelong learning for children and families through dynamic educational experiences. We offer camps, field trips, daily programming, birthday party experiences, and so much more. Discover what we have to offer!
Daily Hours
Visit & Experiences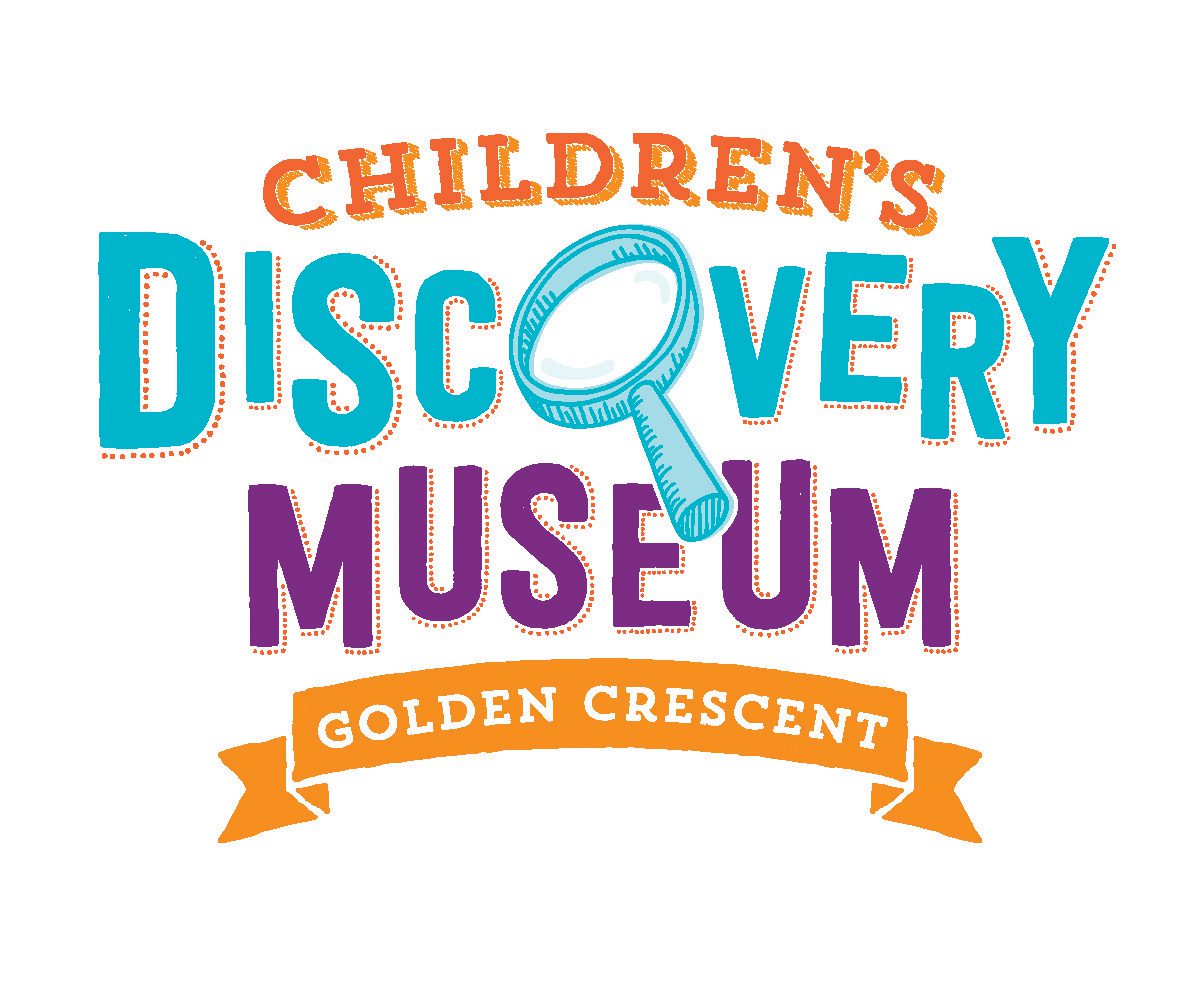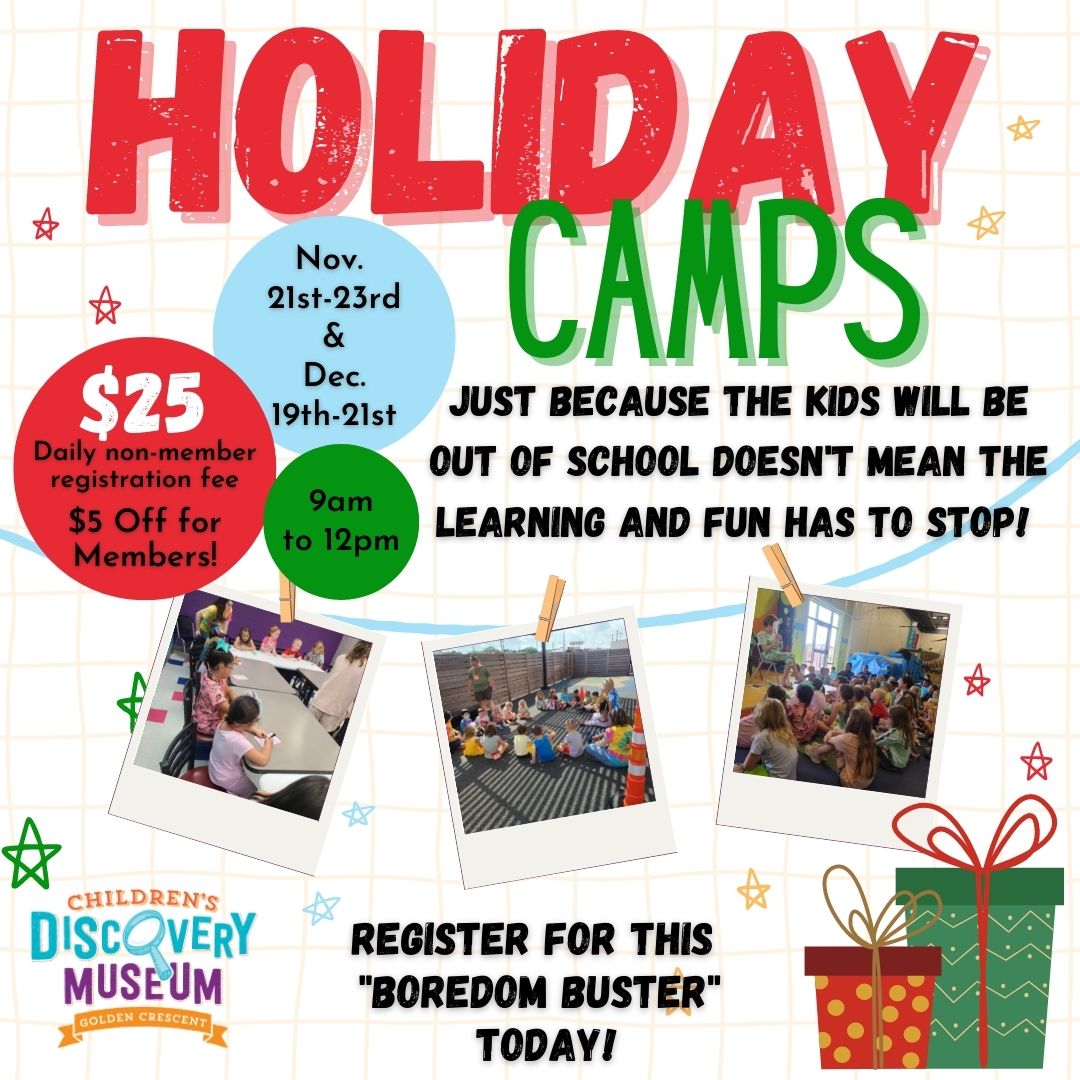 Just because the kids will be out of school
doesn't mean the learning and fun has to stop.
Use the link below to register for this "Boredom Buster!"
Space is limited, so register soon!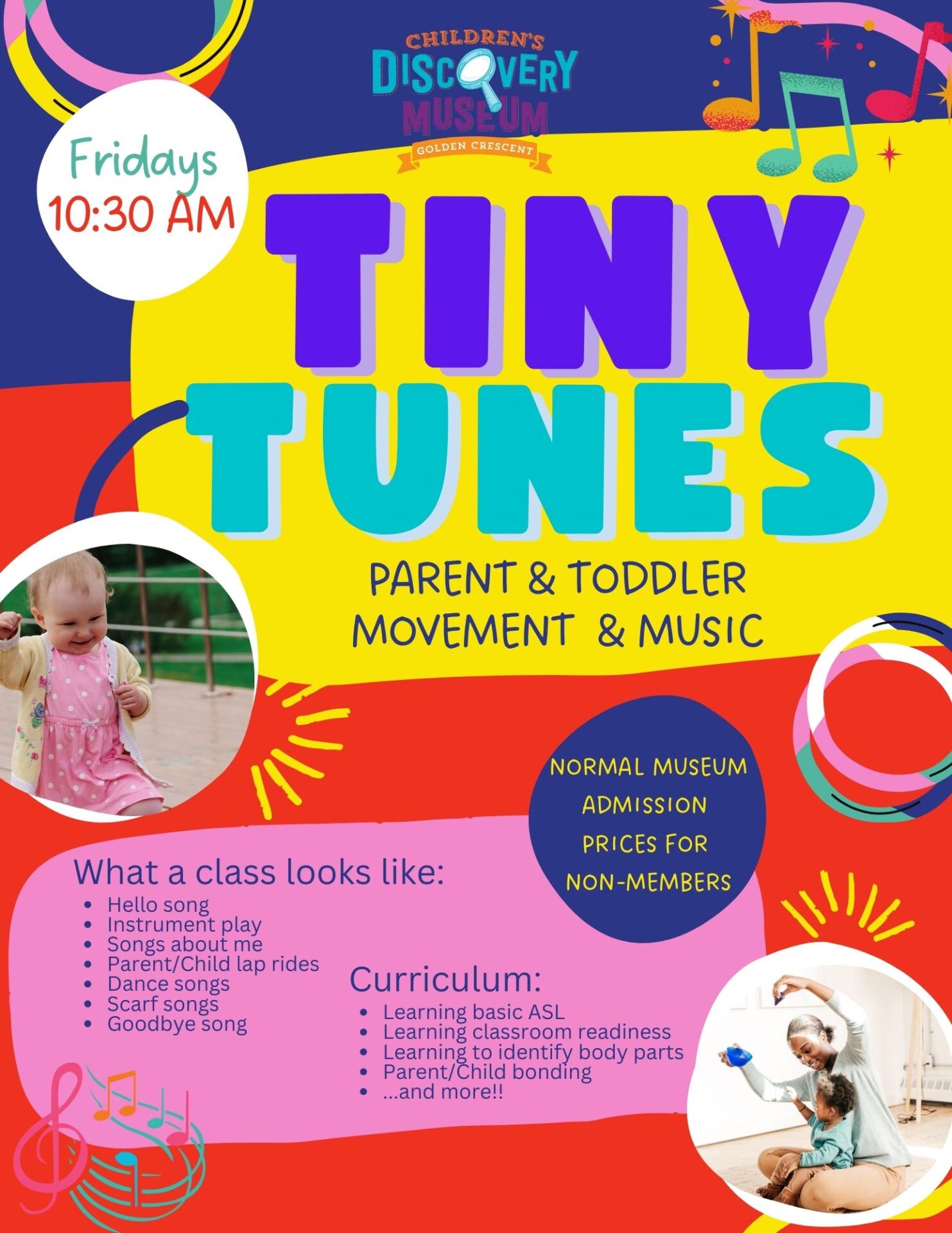 Friday's 10:30 AM
A parent and toddler movement and music class! Come play and move with us as we sing, play instruments, encourage parent and toddler boding and more.
Normal museum admission prices apply for non-members.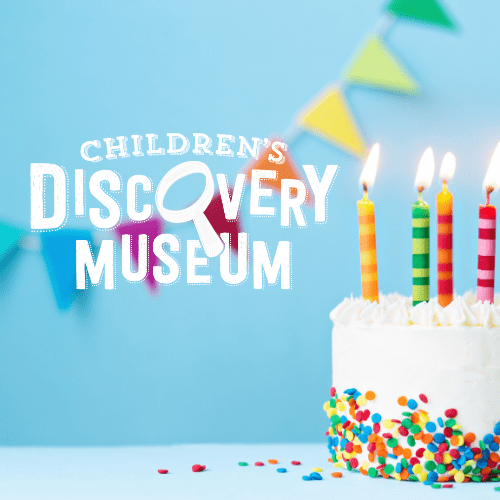 It's your party and you can PLAY at the museum if you want to! We have a special party room to host your party in at the front of the museum and plenty of room for playing in the museum.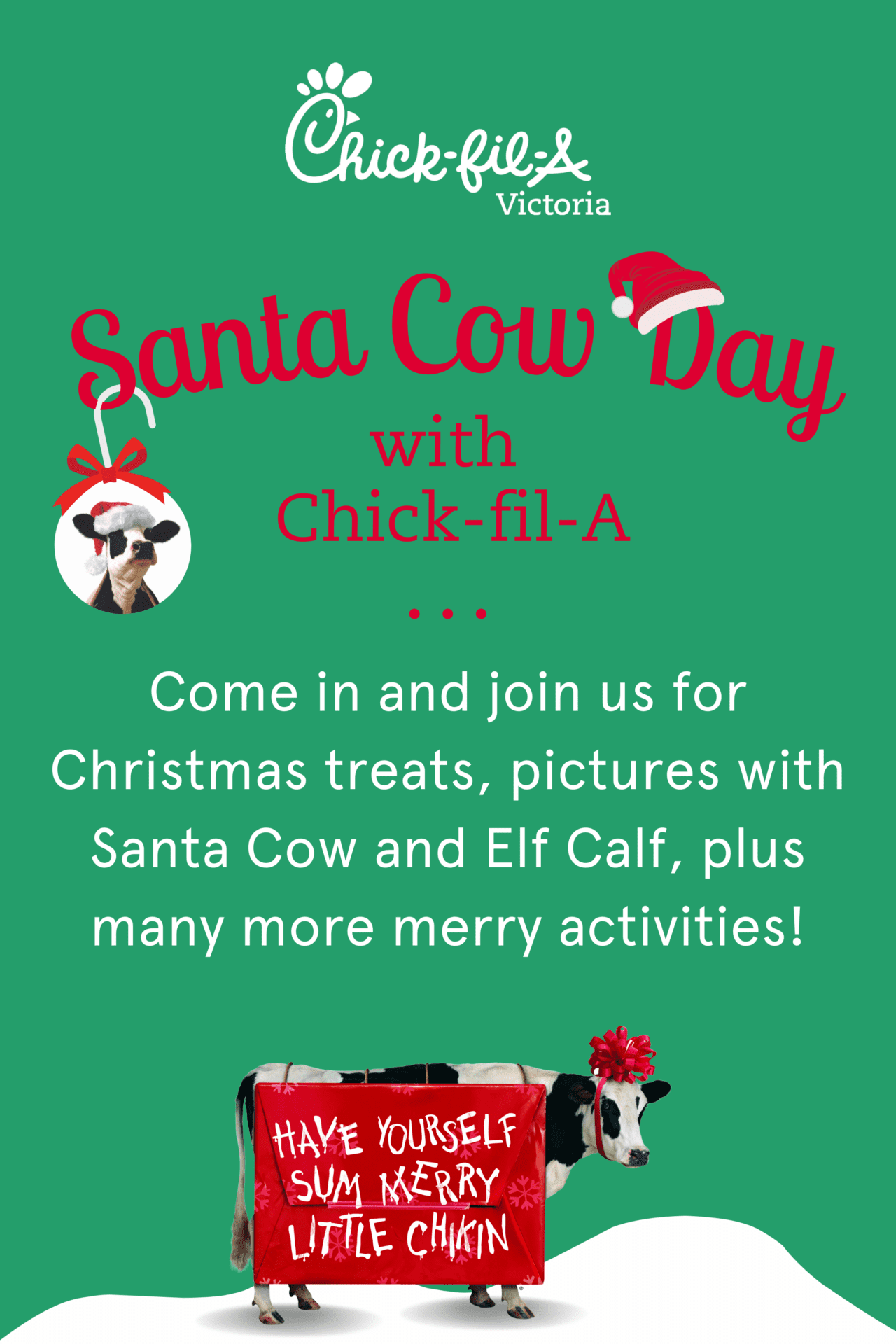 Come in to the Children's Discovery Museum and join us for Christmas treats, pictures with Santa Cow and Elf Calf, plus many more merry activities!
Regular price of admission at CDM to get in.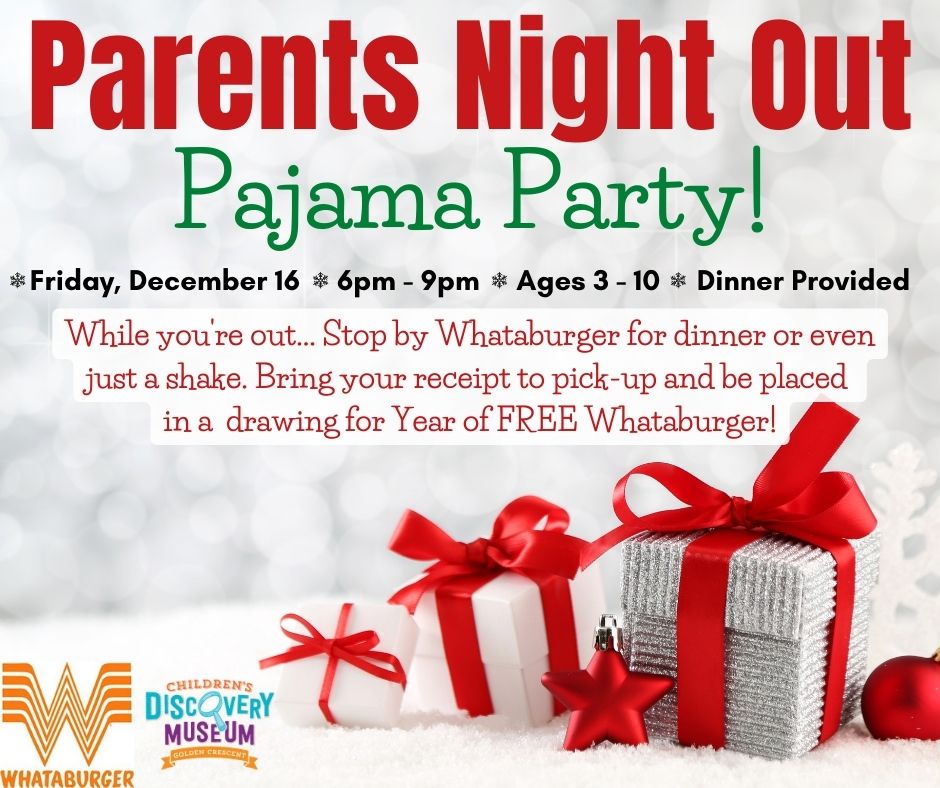 Run errands, go out to dinner or whatever! We will watch the kids at the Pajama Party and feed them dinner sponsored by Whataburger. December 16th from 6:00 PM – 9:00 PM ages 3-10 only.
Children's Discovery Museum Presents
Will Hearn's Grand Ol' Christmas Show Featuring Blue Water Highway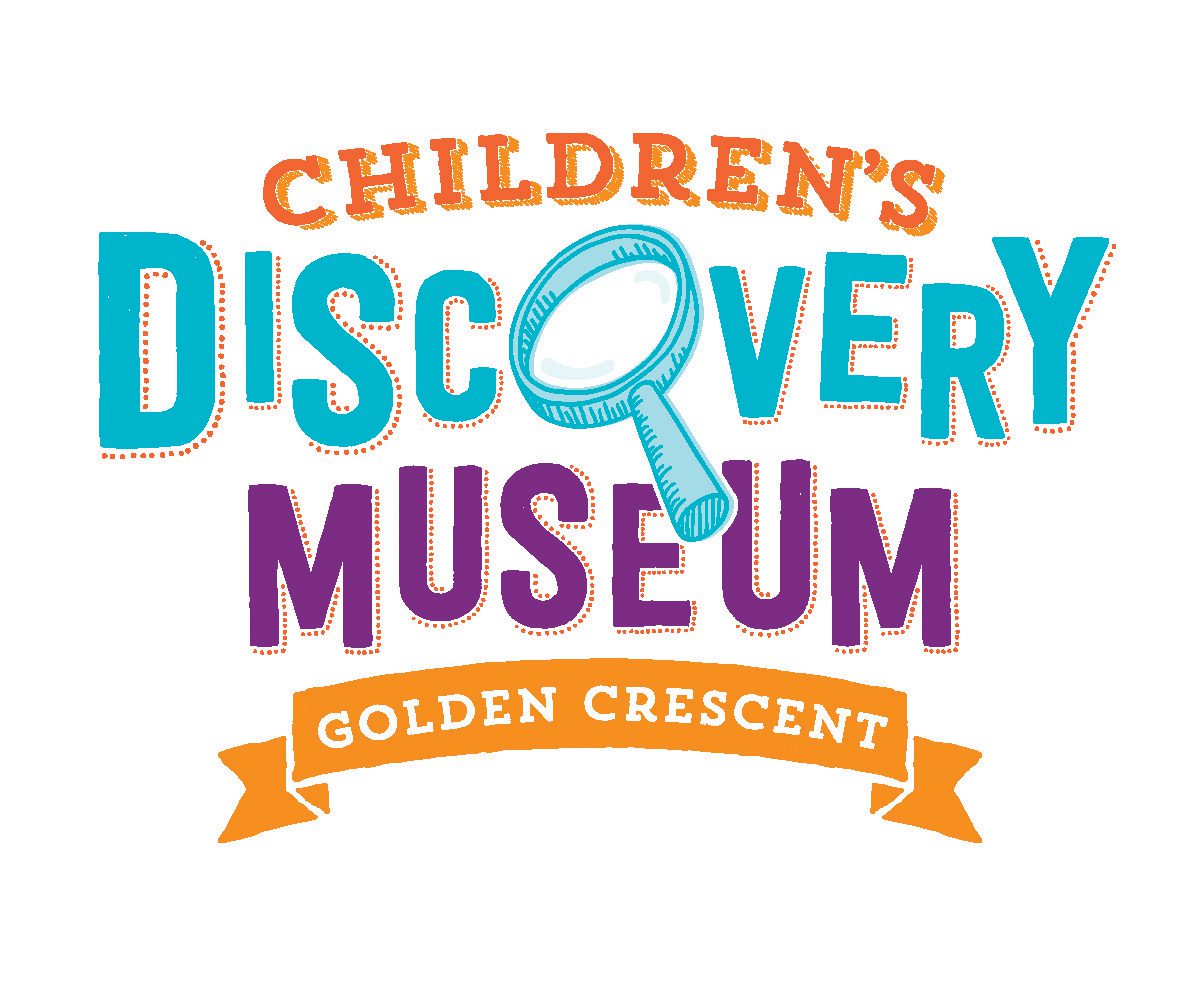 We have BIG plans for the future of this mueseum. Help us by donating a little or a lot! Every penny counts!
Sunday: Closed
Monday: Closed
Tuesday: 10 AM to 5 PM
Wednesday: 10 AM to 5 PM
Thursday: 10 AM to 5 PM
Friday: 10 AM to 5 PM
Saturday: 10 AM to 5 PM
Admission is $8 per person and children 23 months and younger are free.